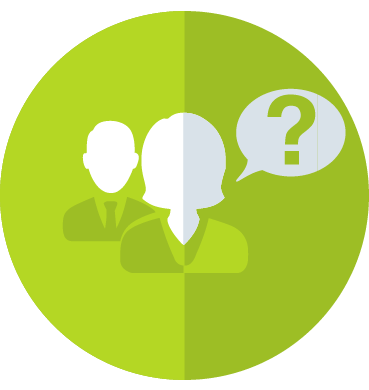 Being in a new flat can create several questions. For this reason we have gathered
some important information for you here: 
Key lost or locked out - What now?  

The internet does not work - What to do!
Any problem with the apartment (not registered at the apartment handover) must be reported within 24 hours at service@caseaberlino.com
The tenant must strictly respect the regulations of the building (these are very severe in Germany: no noise after 8:00 pm on working days and during the whole day on Sundays or holidays; waste separation is very important!)
For inquiries or issues regarding the apartment (water leaks, electrical problems, etc.) send an email to: service@caseaberlino.com
For emergencies during weekends and non-working hours, please refer to the information sheet you´ll find in the apartment
Ventilation should be done up to 3 times every day to prevent damp; please switch off the heating when you go out and when windows are open (to avoid wastage of energy).
Pets are usually not allowed. If you have a domestic animal make suer before signing the contract that it is accepted.
Downloads: Illegal downloading in Germany carries severe penalties. As stated in the contract (§ 14.3), you are responsible for any criminal charges.
The deposit shall be returned within 15 working days after you have left the apartment via bank transfer.
It is strictly forbidden to smoke, add or move furniture and paintings or fail to follow the rules of the building (e.g. separated waste collection, noise, etc.)
The allowances for heating and electricity stated in the contract does not equal the actual consumption. Any exceeding costs will be charged. (meter readings will be done)
Commercial use of the apartment is strictly prohibited and will be prosecuted. (e.g. subletting, use for professional cooking, sales, etc.)
Only persons stated in the contract will be considered tenants – any modification must be authorised by CASE a BERLINO.
If you lock yourself out of the house, there are 2 possibilities the costs of which shall borne by you in both cases:
Contact service@caseaberlino.com (hourly rate € 40 + VAT) Contact the Schlüsseldienst (this is the only option if the keys have been left in the lock on the inside) Lost Keys: the cost of replacing the lock cylinder and 4 sets of keys will be borne by the tenant.
CASE a BERLINO shall only become physically involved to resolve internet connection problems when the service provider needs to be contacted or the modem must be replaced. For other problems follow the instructions (reset and reboot) indicated in the instruction booklet. Should CASE a BERLINO be called to the site to solve problems which the tenant can solve independently by following the instructions, the costs will be borne by the tenant.
Appliances are to be left in the state (including settings) in which they were found.